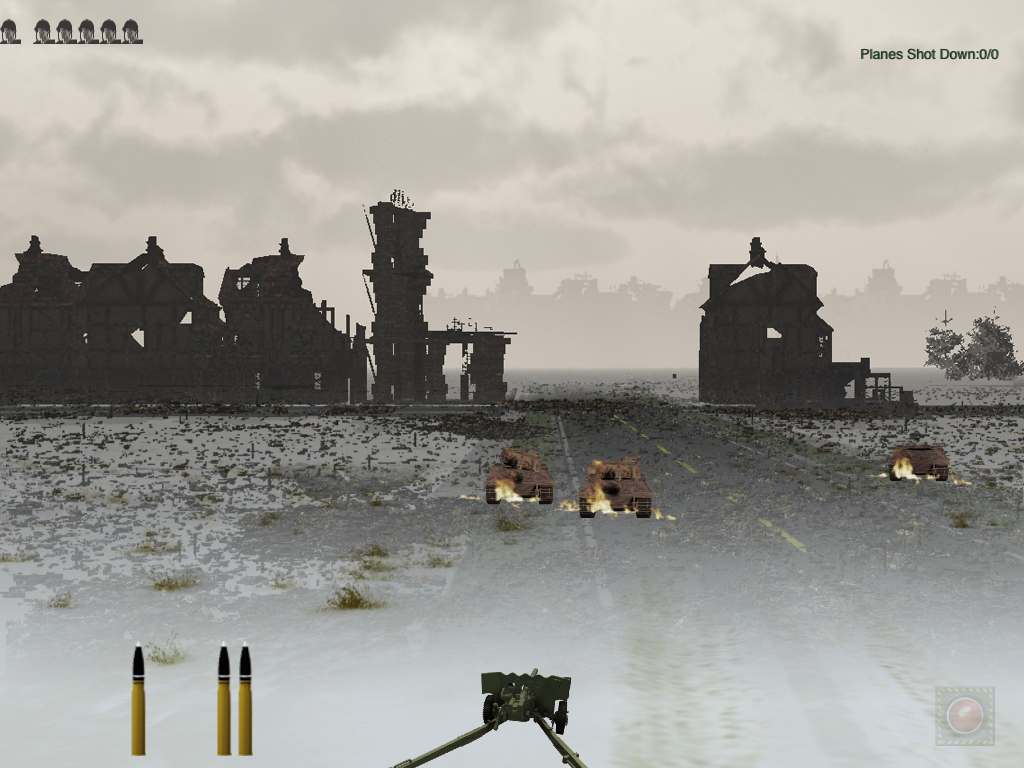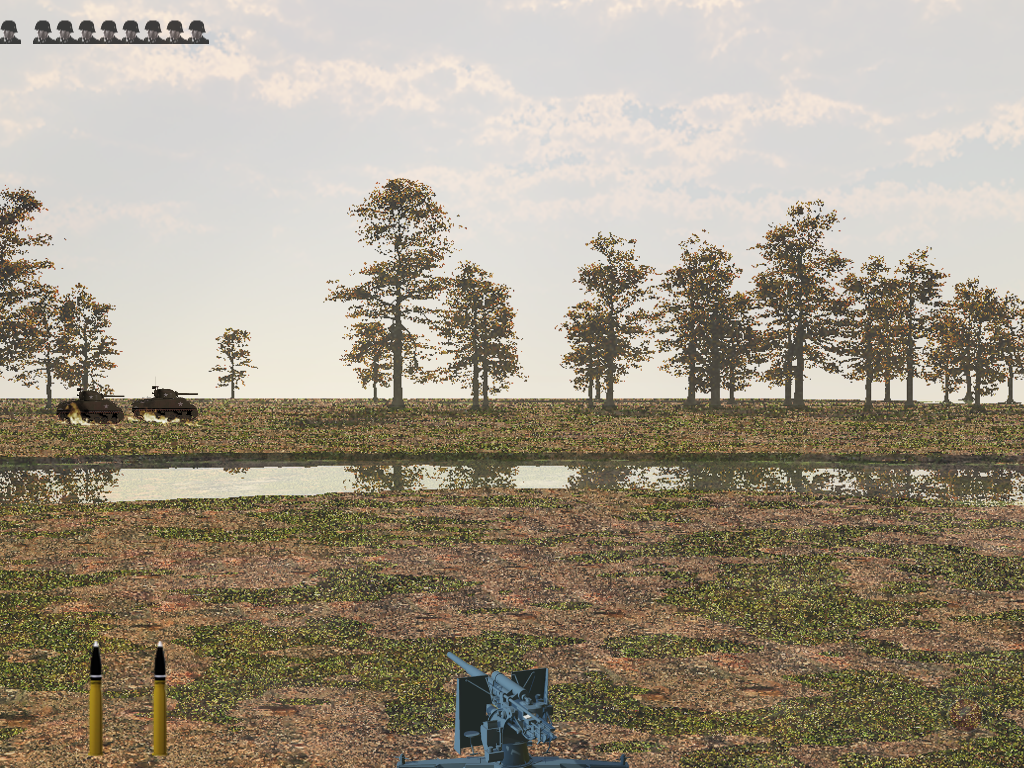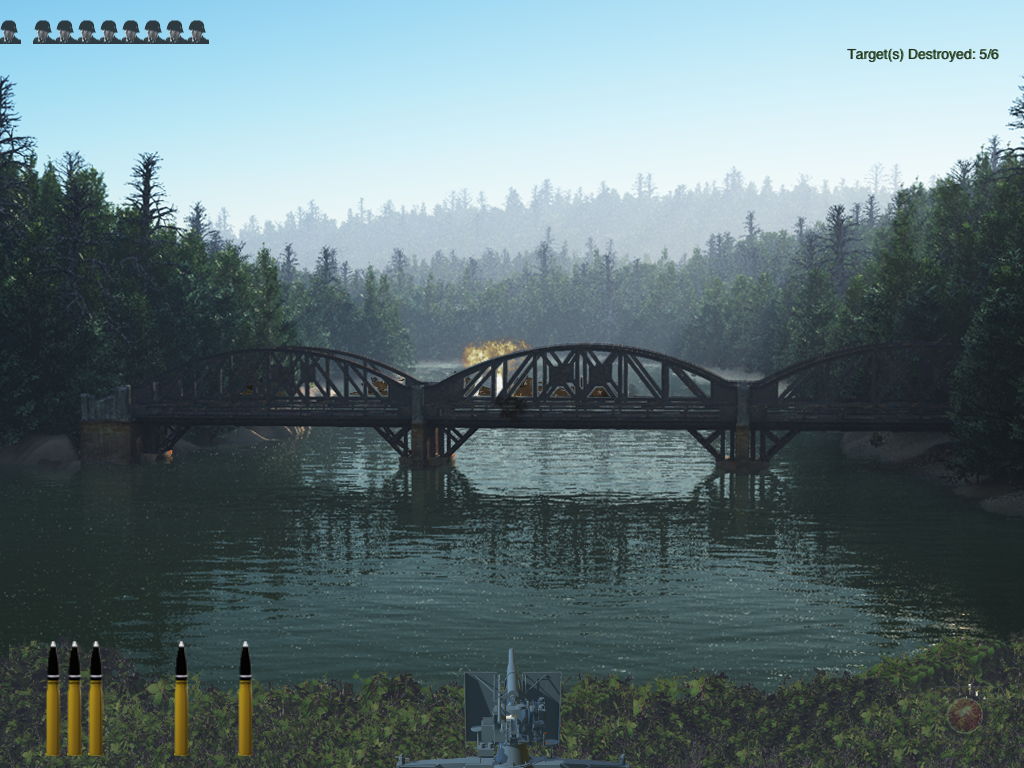 Take the gunner's seat and prepare to enter the battle zones of WWII. In Flak 88, you control the anti-tank guns the 8.8 cm Flak (Flak 88) and an Ordnance QF 6 pounder (6 Pounder) in a series of daring campaigns. Play the Axis campaign and square off against Russian, American and Canadian tanks, or play as the Allies and face the German forces all in arcade style shootout missions. Protect towns under siege, prevent supply trucks from reaching the front lines and stop the enemy from gaining control over key areas. Your skills as a gunner can turn the tides of war.

Features:

-
Complete a series of 18 thrilling arcade style shooting missions in 2 campaigns (9 missions per campaign) playing as the Axis or Ally powers.
- Mission types include defending bridges, preventing supply trucks and tank reinforcements from reaching the front line and shootouts with oncoming tanks.
- As an Axis gunner, you control a Flak 88 anti-tank gun and as an Ally gunner, you command a 6 Pounder gun. Each gun has different strength levels for exciting challenges in missions.
- You can control the difficulty level in the Options screen for an even greater challenge.
-
For added realism, you must reload the gun with a new shell each time you want to fire. Drag and drop a shell from your ammo pile over the gun to reload it. Touch and rotate the barrel of the gun at the bottom of the screen to manually aim your gun and tap the fire button to fire a shell.
- A handy series of help screens in tutorial missions makes learning to play the game easy.
- Enemy vehicles include supply trucks, armoured cars, and a variety of tanks including Shermans, King Tigers, BT7s and Fireflys.
- In some missions, enemy tanks will turn their turrets towards you and fire at your gun or will move towards you while firing. If the approaching tanks reach the same level as your gun or all your gun crewmembers are killed, you'll fail the mission.
- The number of crewmembers you have for your gun are displayed at the top left side of your screen. You'll notice blood stains by the gun when you lose a crewmember.
- Realistic sounds such as the sound of explosions and the gun loading sound for the anti-tank guns add depth to each mission.
- Stunning backgrounds of open fields, river passes, battle torn Berlin and detailed tank and anti-tank gun models make each level visually exciting.
- Step into the gunner's seat today and prepare for war!
Scroll