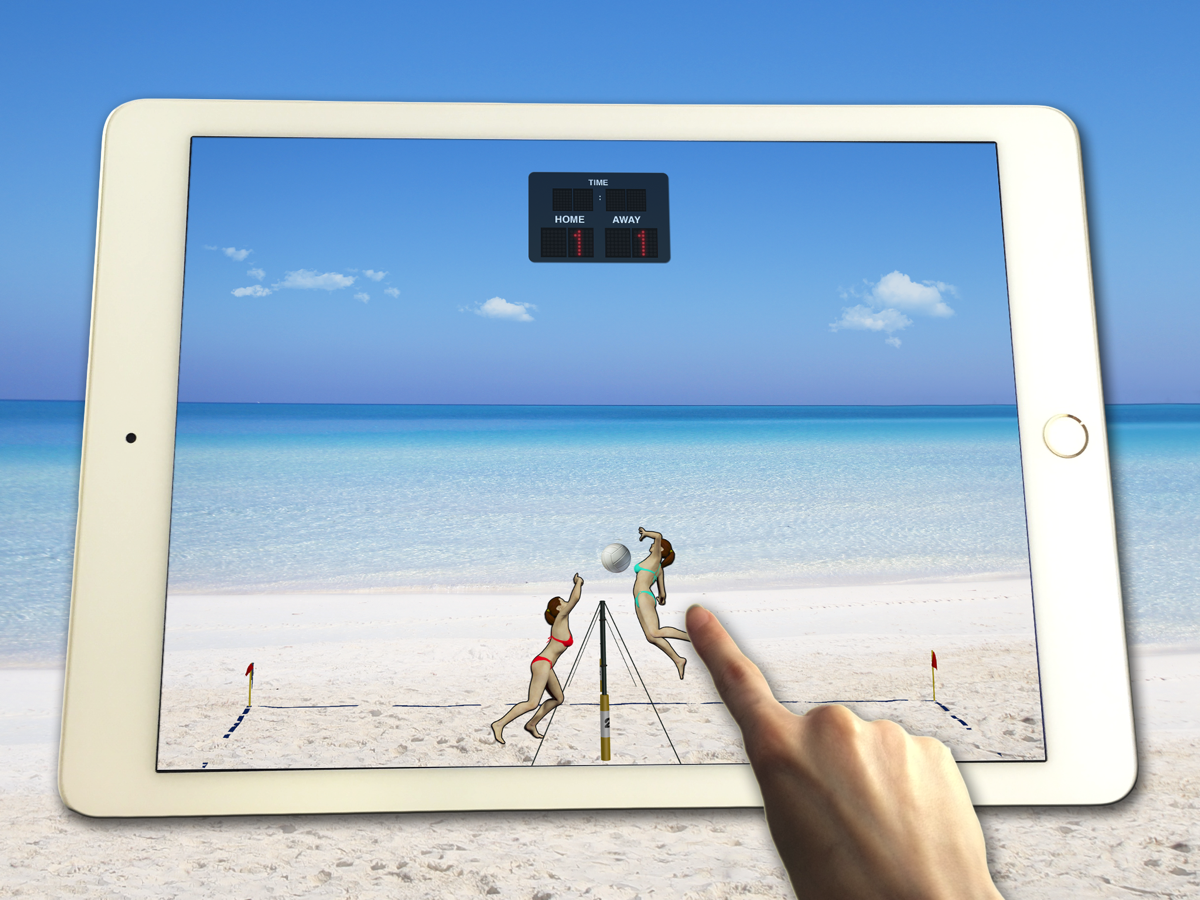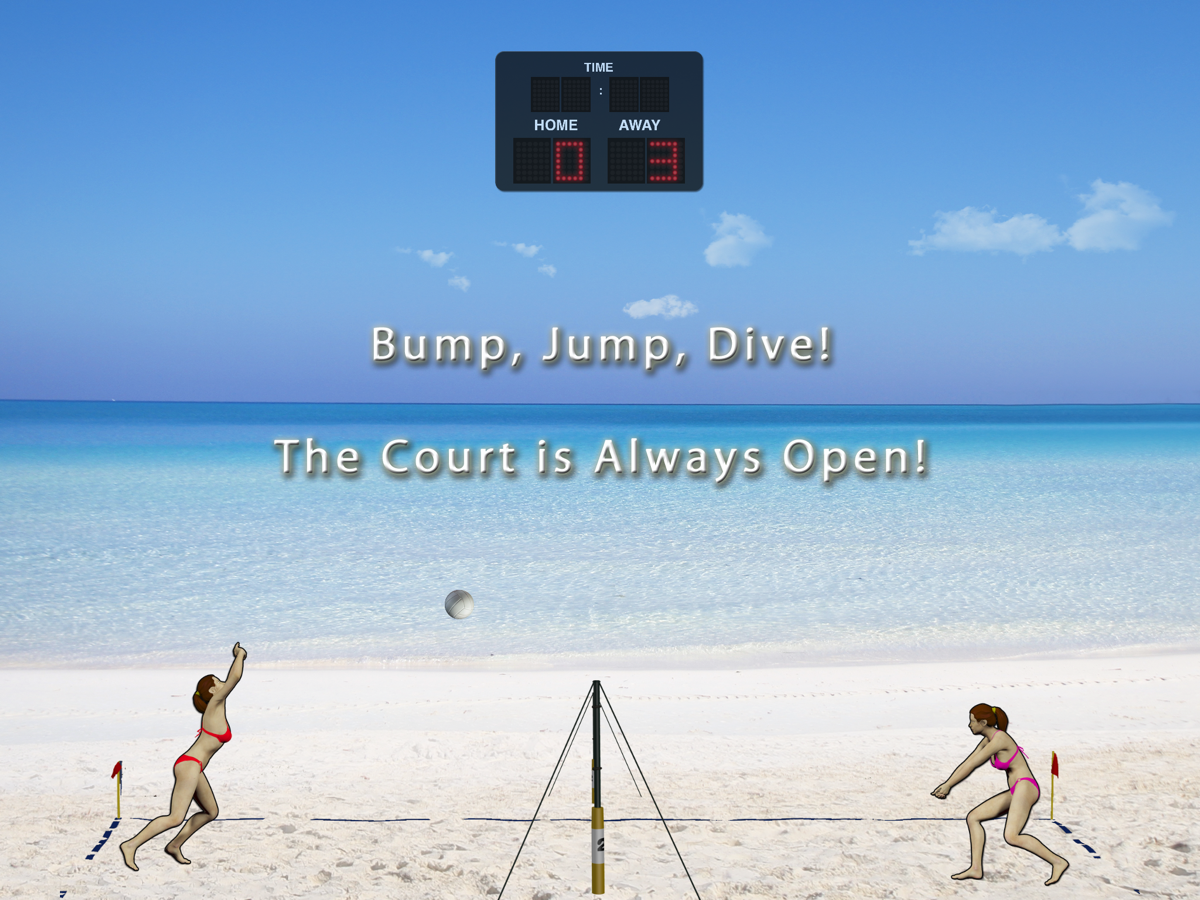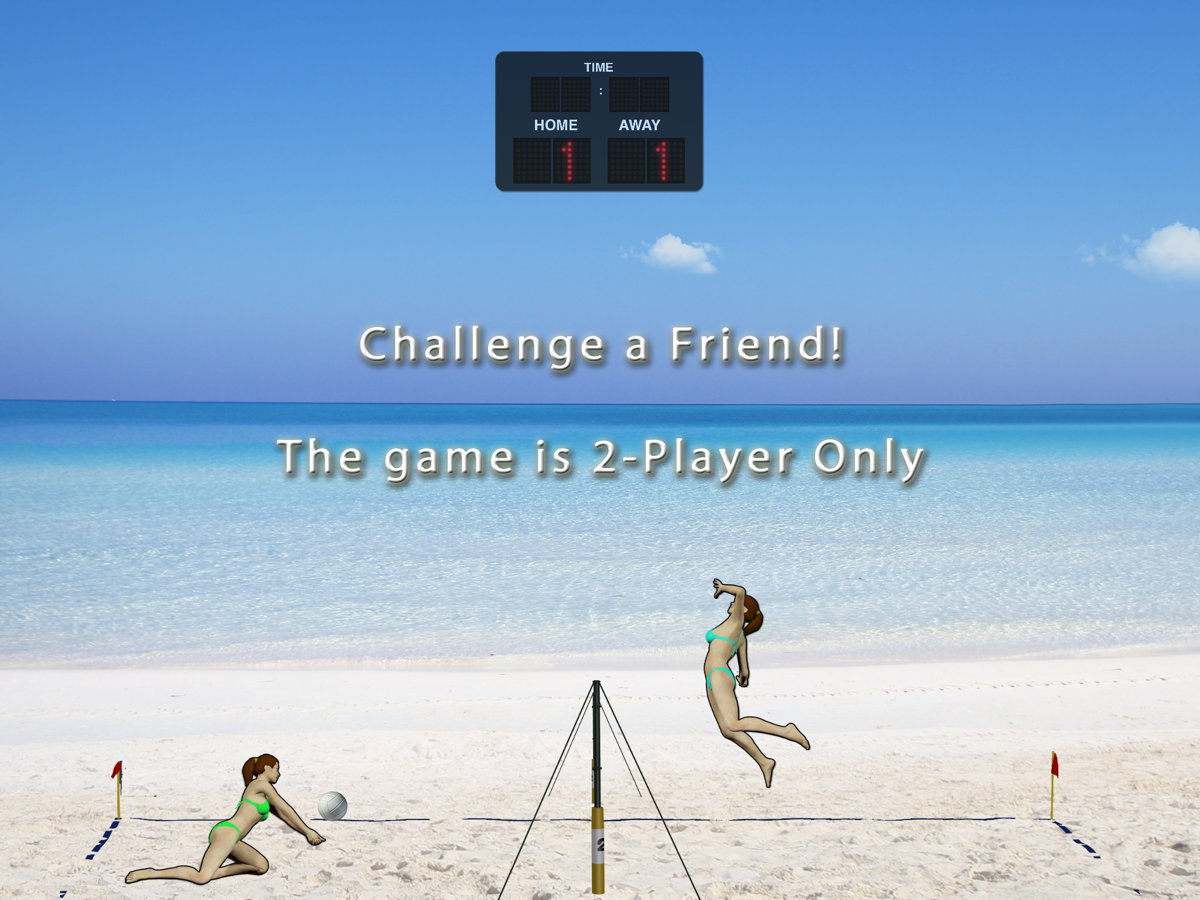 The sand is warm, the sky is bright and it's always time for a quick game of volleyball!

In Volleyball To Go, pick your side and challenge a friend to a game of beach volleyball! Use your finger to direct a volleyball player to return the ball in a heated match against your human opponent. Your finger controls pre-set motions, which gives the game an arcade style feeling. Soak in the sun and the fun music and enjoy a game today!

This app is meant for 2-Players on the device and does not have a single player mode.

Features:

- Fun simulation of a beach volleyball game including a sunny beach background with gently moving clouds in the sky.
- Pick your side of the net. The colours of the swimsuits of the volleyball players are randomized.
- Use your finger to move your volleyball player around your side of the net.
- Tap around the player to move them into one of four pre-set motions to return the ball.
- Pre-set motions include a jump, a dive, a high block and a bump.
- Grab a friend and play against a human player.
- Enjoy the spirited music, which creates a fun atmosphere.
- No matter the weather or the time, get ready to play!