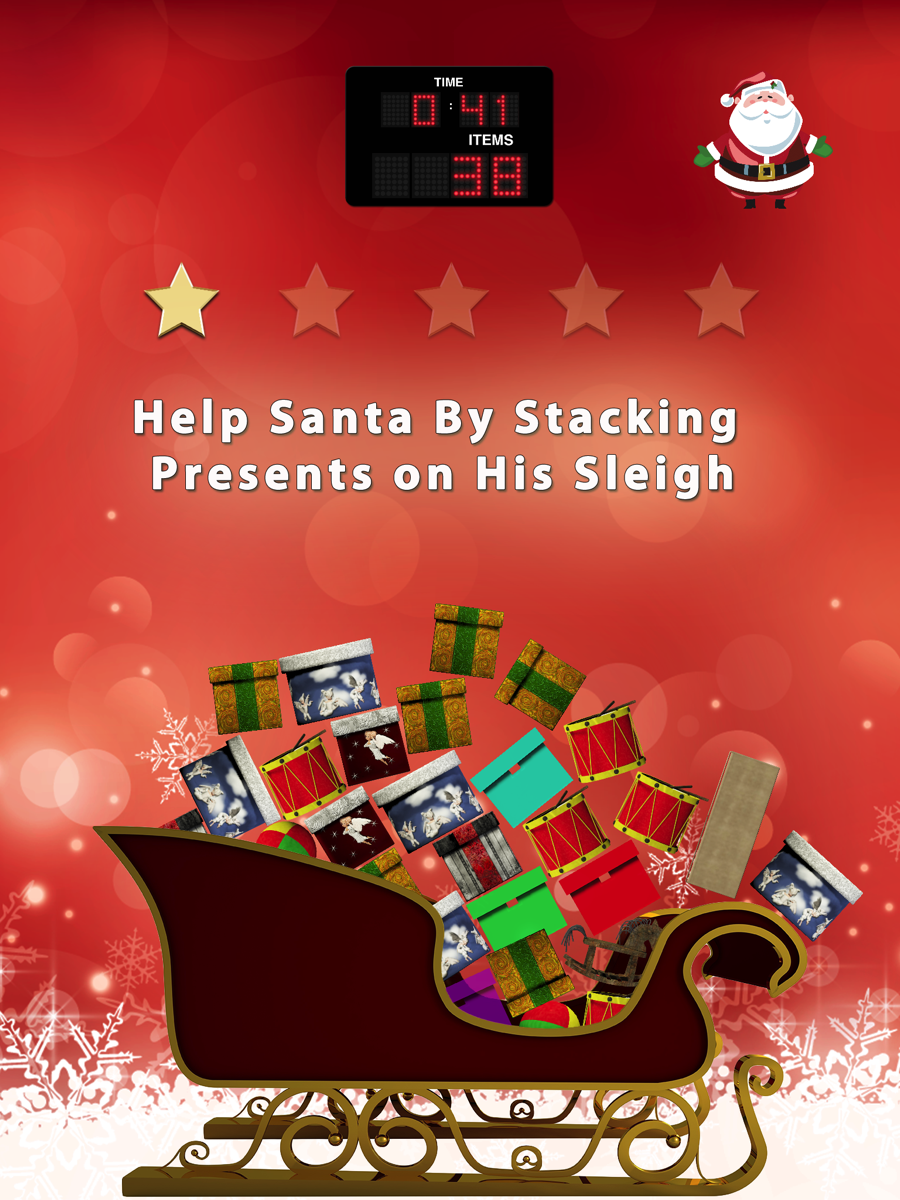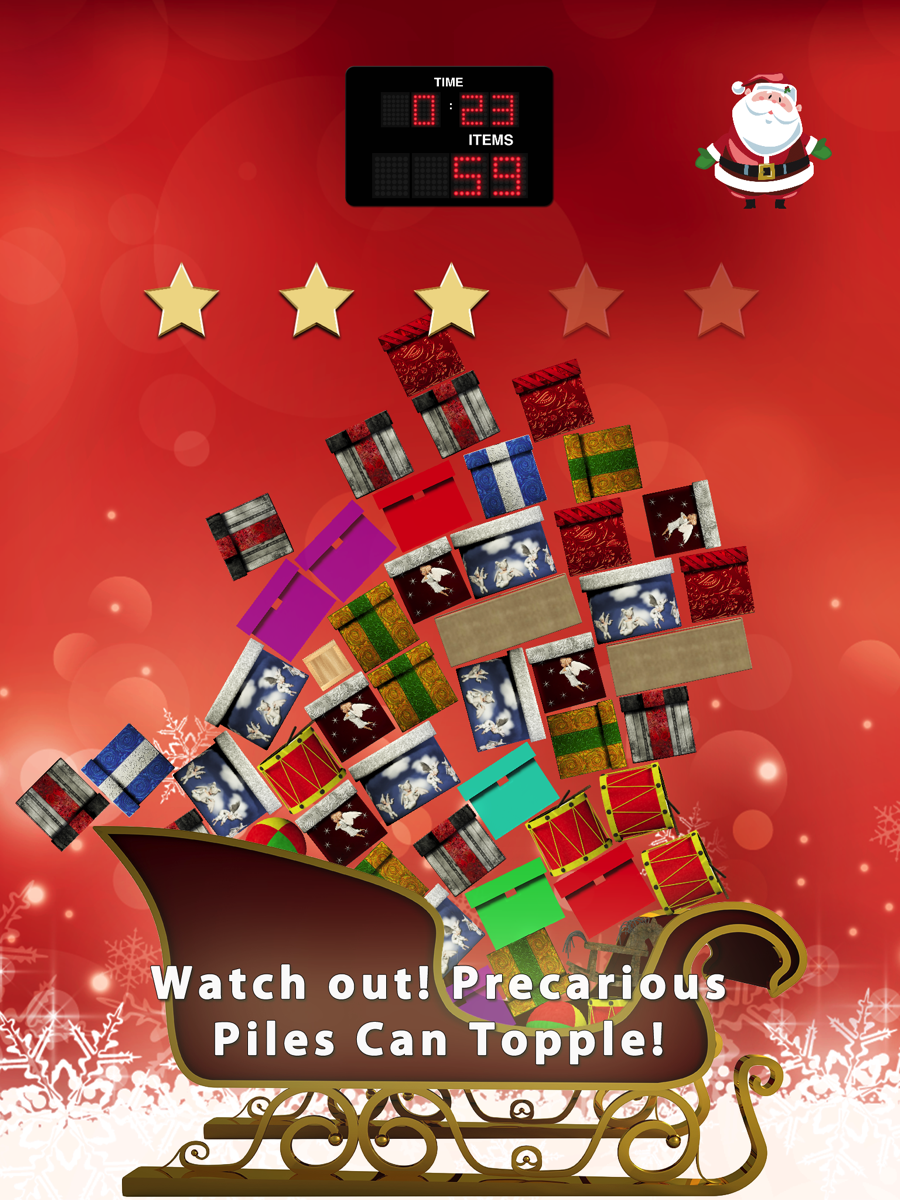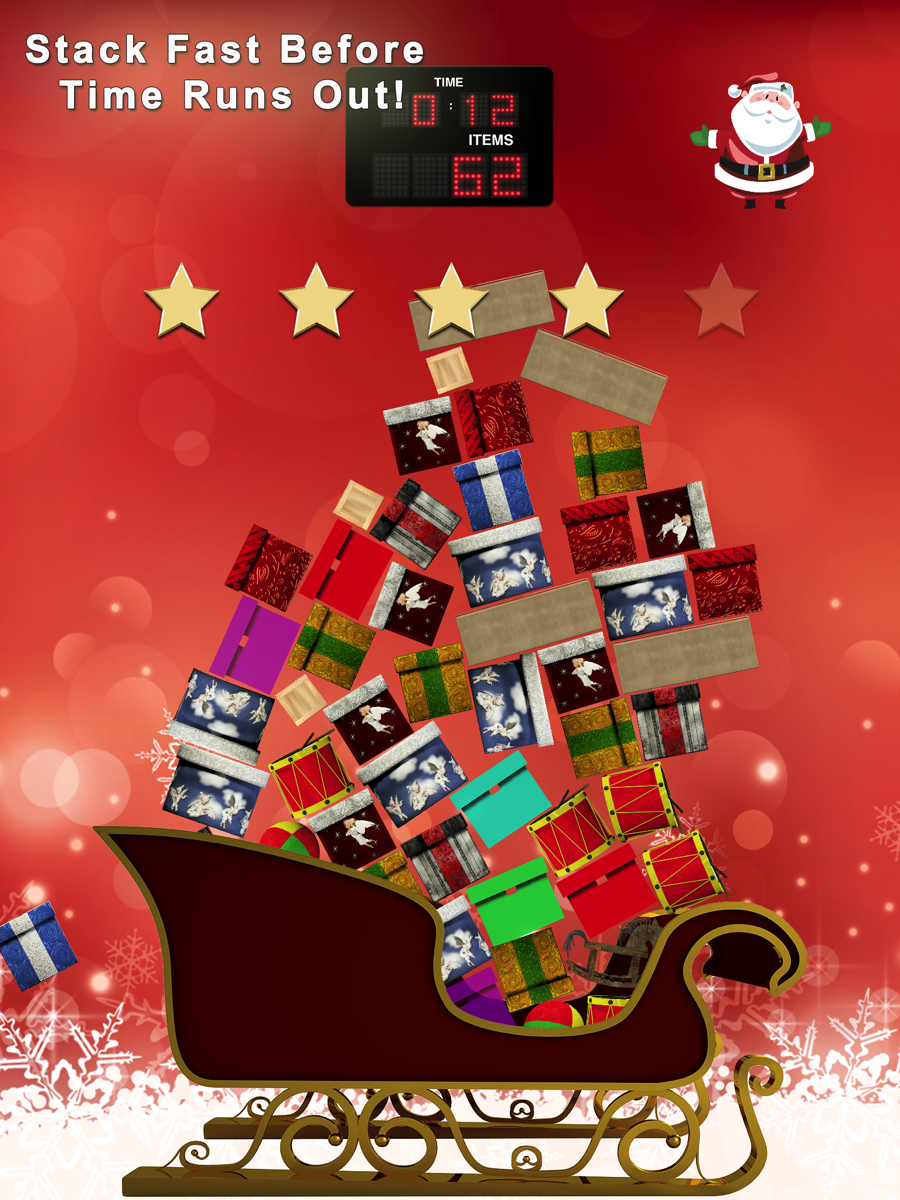 Toys To Go

Released: Dec-16-2014
Number of Players: 1
Genre: Arcade/Family
Platform: iPad / iPhone


Discontinued

Christmas is coming and Santa needs all hands on deck to stack presents in his sleigh so he can get ready for the big night! You're now one of Santa's elves and it's your job to load the presents. Simply tap to reveal a new present and let it drop or drag and drop each present into Santa's sleigh. Create a firm base for the presents and stack as high as you can. If you're not careful, the gifts will topple out and will be lost! See how many presents you can stack before the timer runs out so you can help save Christmas! Watch Santa's reaction as you gain stars for your performance. Can you get a high score and make Santa happy? Christmas is all fun and games with Toys To Go!


Features

- Simple controls – tap to get a present and drag and drop to place it.
- Race the clock to see how many presents you can stack before time runs out!
- A cute animated Santa will move around as your score improves! See if you can make Santa happy.
- Stars highlight as you successfully stack gifts. Your rating will fall if you lose presents!
- Several different randomized gift items can appear including different festive boxes, a toy rocking horse, a ball and a drum.
- Realistic physics creates a challenge as different gifts have different weights and shapes so precarious piles can topple over.
- A fun Christmas themed background and sleigh, along with music, create an exciting holiday atmosphere.
- Enjoy the holidays with Toys To Go!