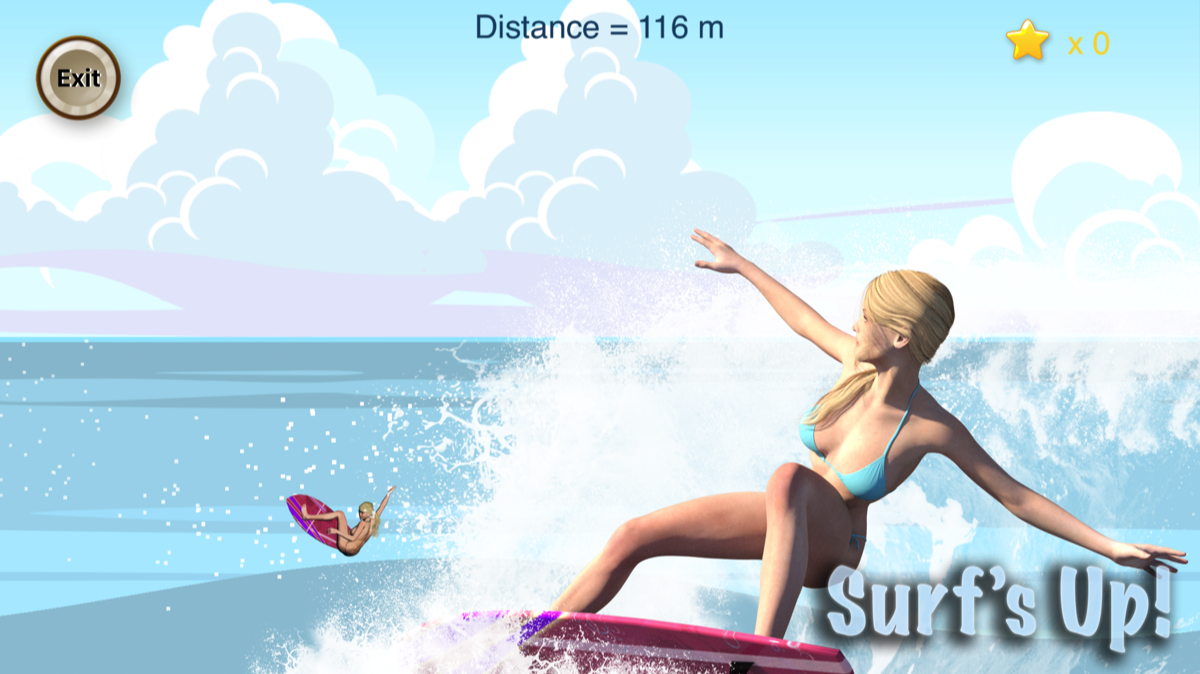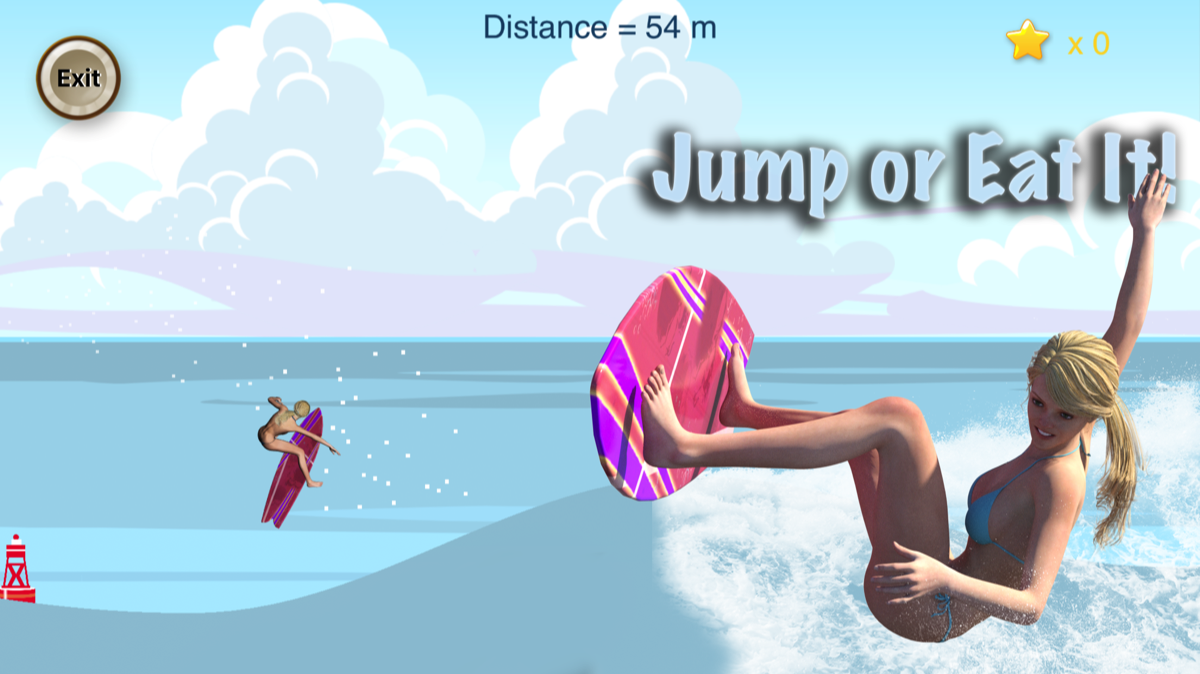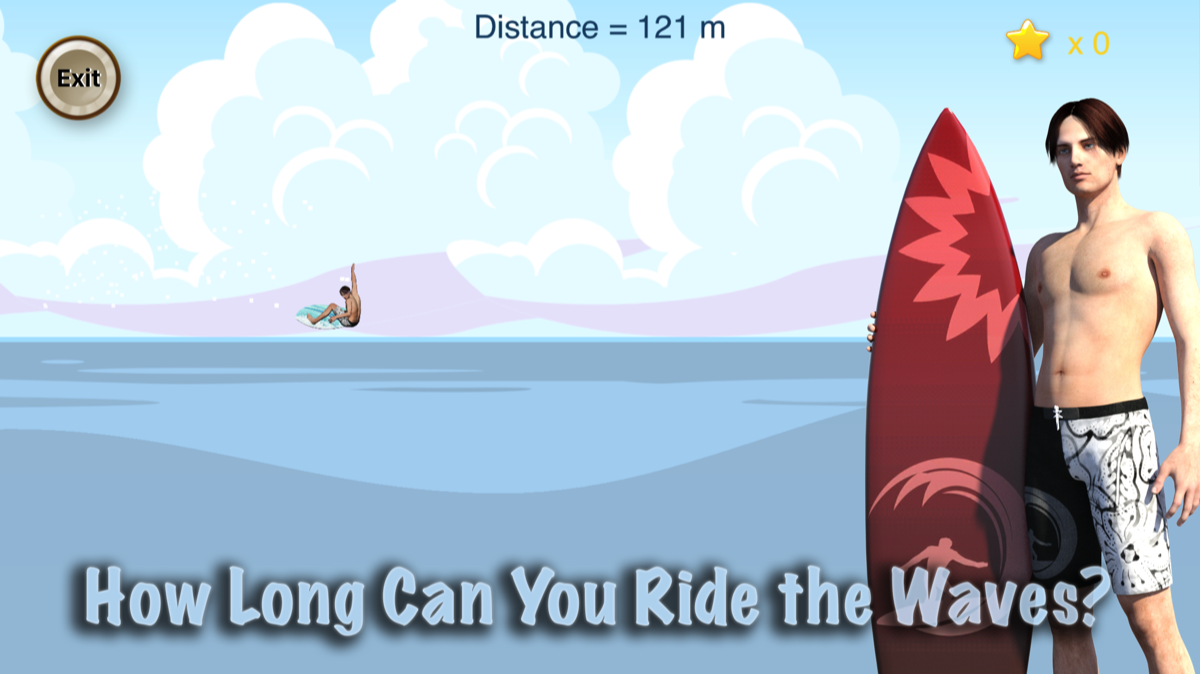 Surf's up! Ride the waves and enjoy the spirited sunshine of the open ocean. Hit the waves and use the momentum to jump as you aim to catch stars. Watch out for wayward buoys! Balance is the name of the game as you must keep level for as long as possible. How far can you go before you wipe out?!

Features:


Tap the screen to perform a flip when you hit a wave.
Play as either a boy or a girl.
Jump up and catch stars. How many can you catch?
Capturing stars will earn you trophies for each setting.
Buoys in the water are a major obstacle. Jump over them or you will wipe out!
Riding the waves can be tricky. Touch and hold the screen moving your finger left or right gently to maintain balance. Be careful not to fall!
Choose from 3 settings each with different wave patterns. Can you master all 3?