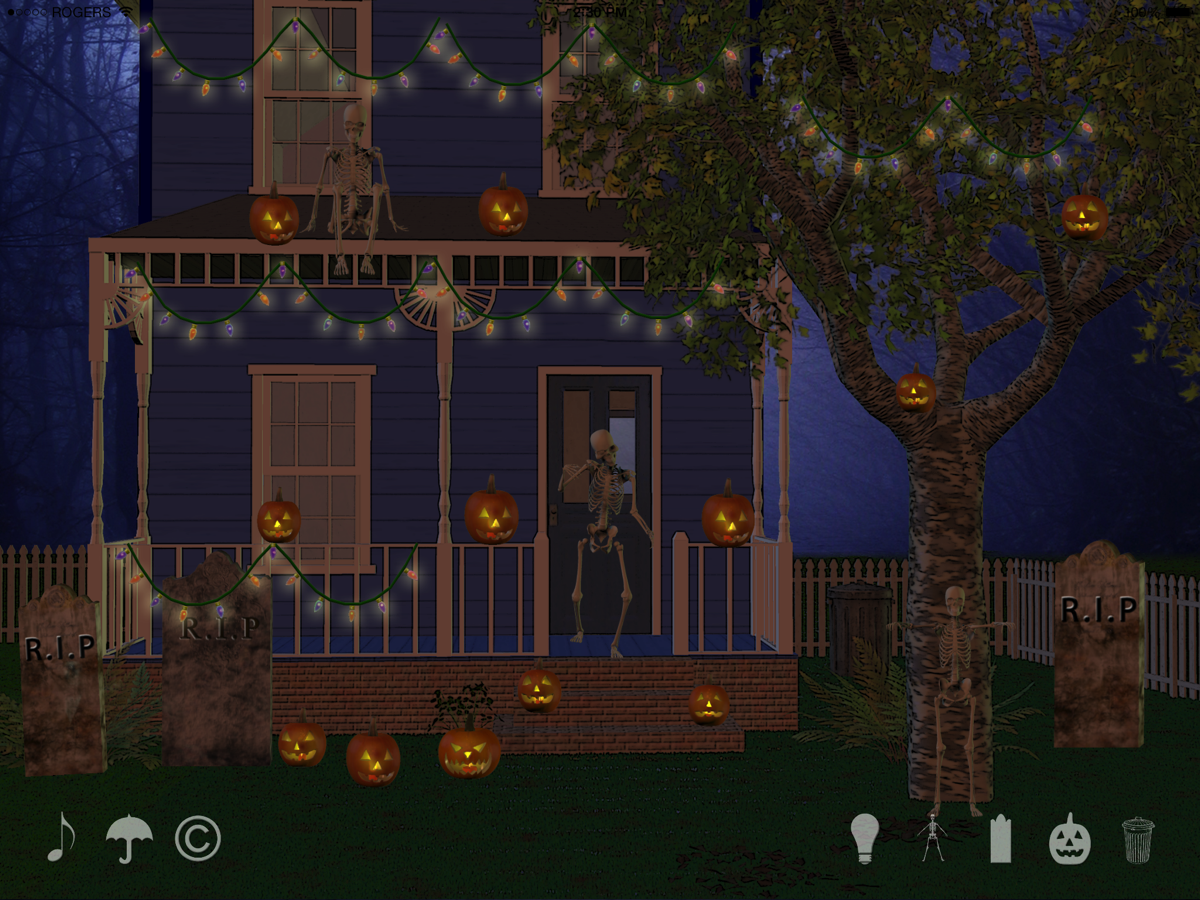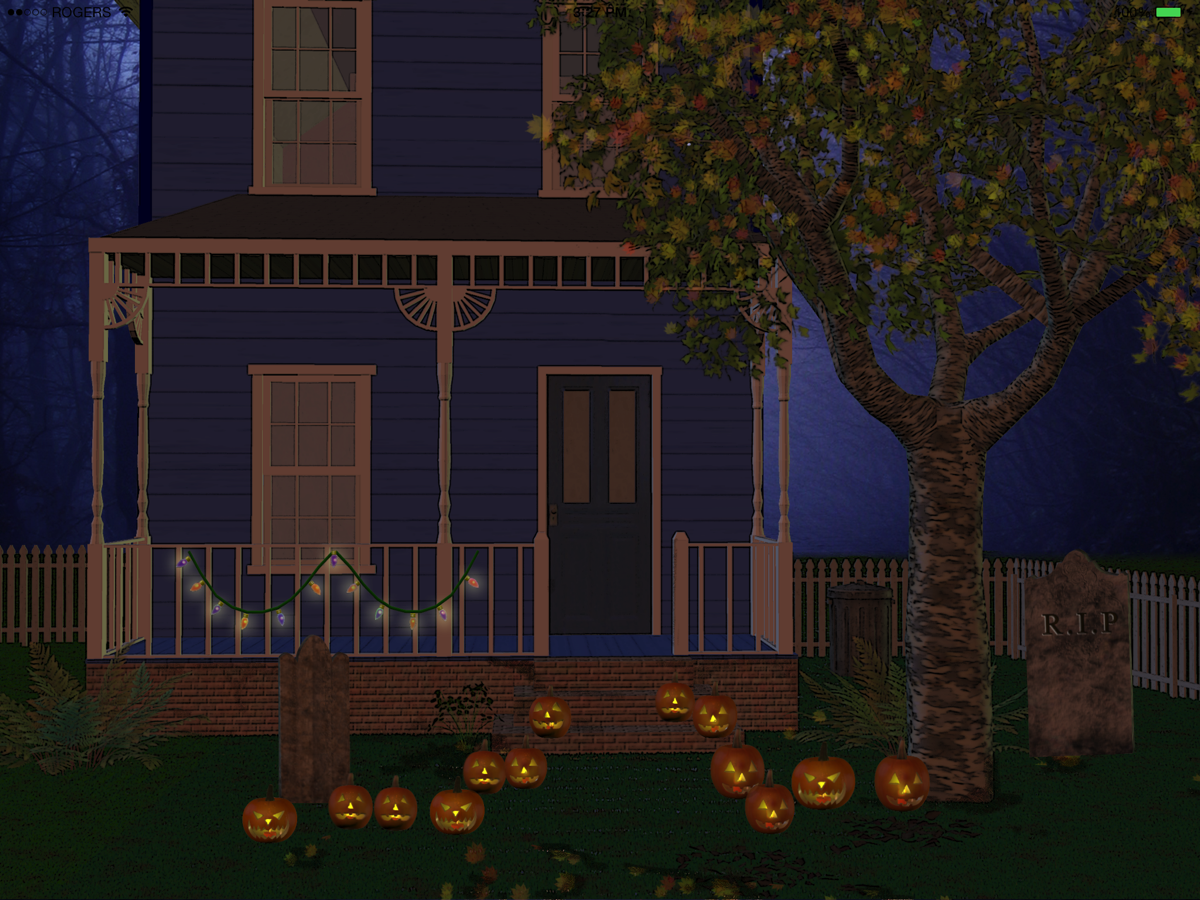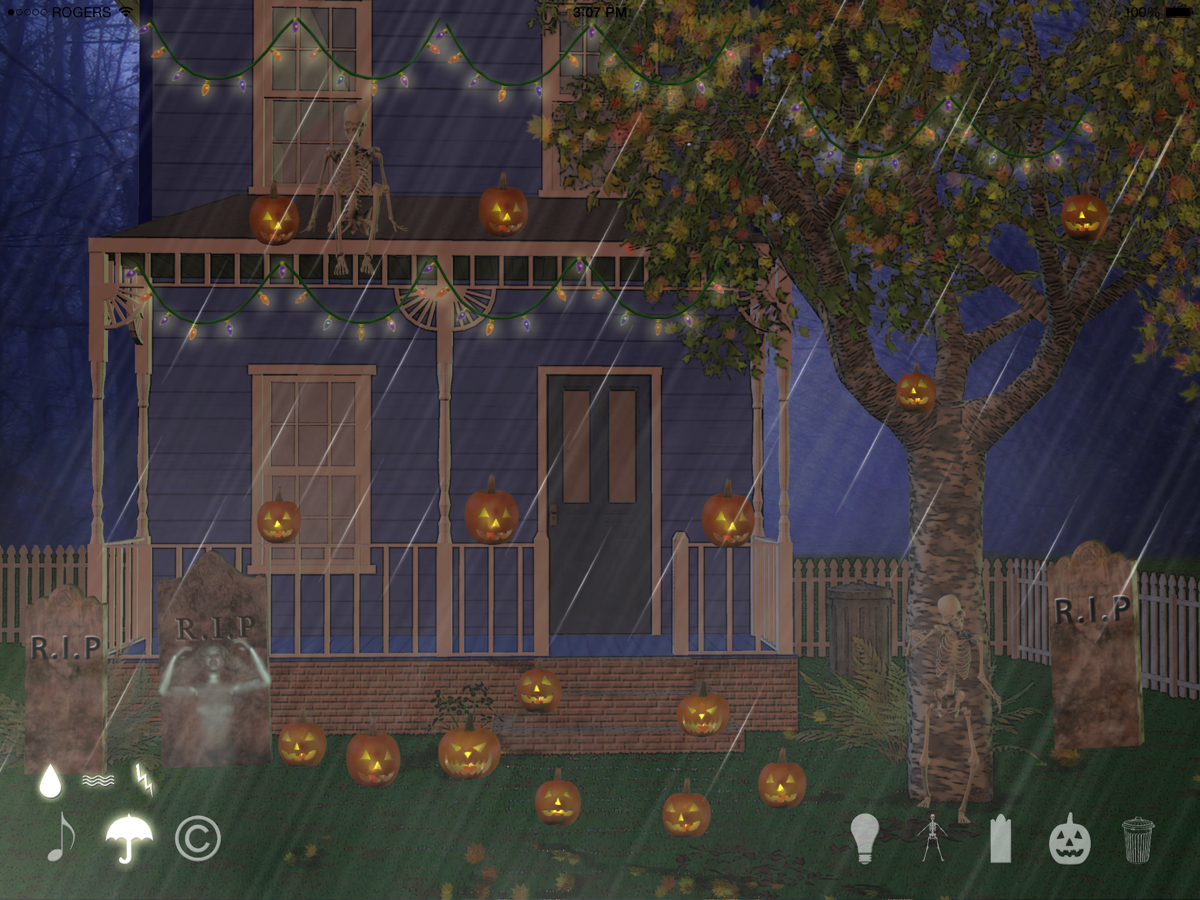 Halloween Pumpkin House
Released: Oct-28-2013
Number of Players: 1
Genre: Entertainment/Lifestyle
Platform: iPad
Status:
Offline for Update

A creepy old house at the end of the street. A nice family lives there or so you think... Halloween is a night of transformations and it's time for this house to have a scary makeover and you're in control. Create a chilling sight to please all the spooky things that are free to roam on All Hallow's Eve.
Features:

• Decorate the house using jack-o'-lanterns, tombstones, spider webs, skeletons and lights.
• The jack-o'-lanterns, tombstones and skeletons come in several different shapes and sizes and are randomized when you click the icons to create them.
• You can use your finger to move around the decorations when you've deselected the icons so you can place them around the house.
• The jack-o'-lanterns and lights have glowing effects to create an enchanting scene.
• Setting tombstones creates a spooky surprise.
• Set the mood for your scene by selecting sound effects such as wolves howling, zombie's growling and owl's hooting.
• Weather effects like fog, thunder and lightning and rain add to the ambiance of your Halloween House.
• Bring the spirits of the season to life today!