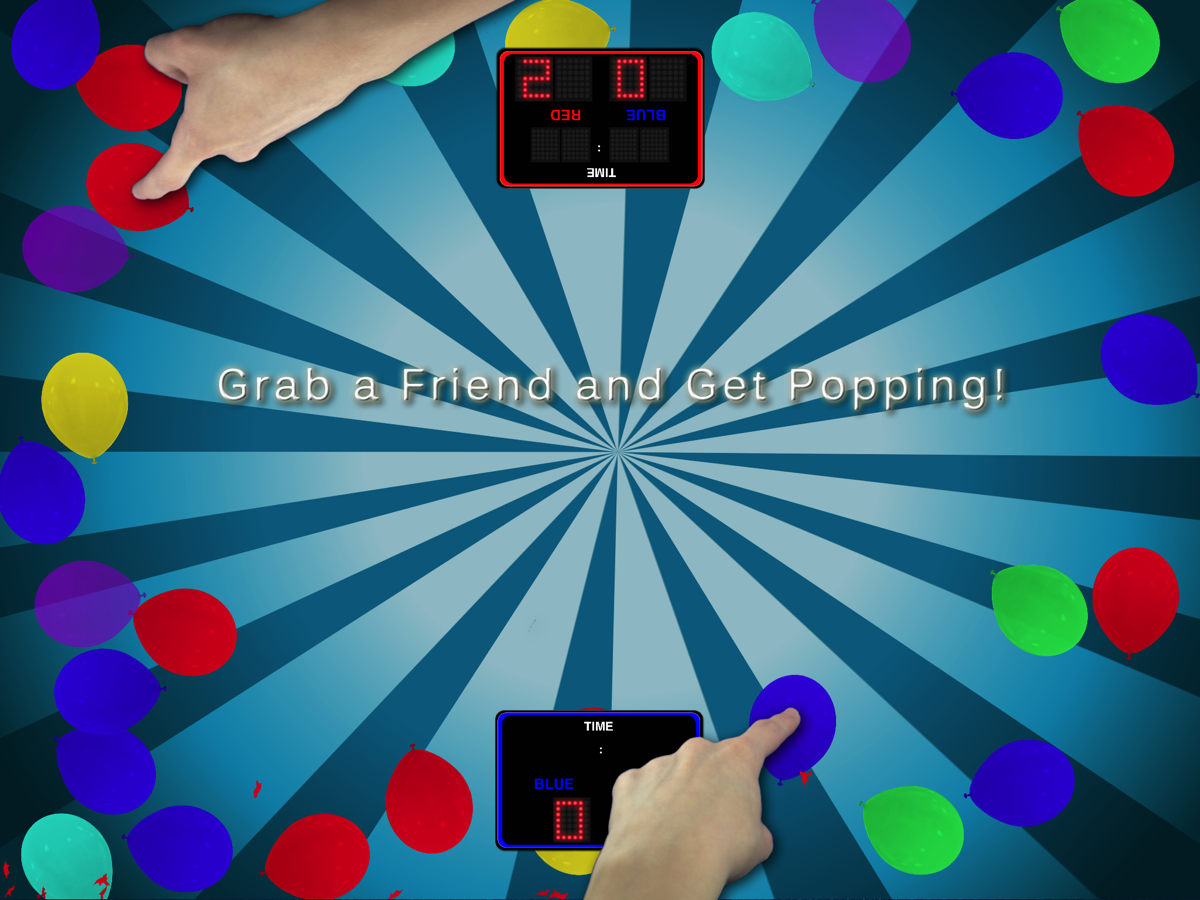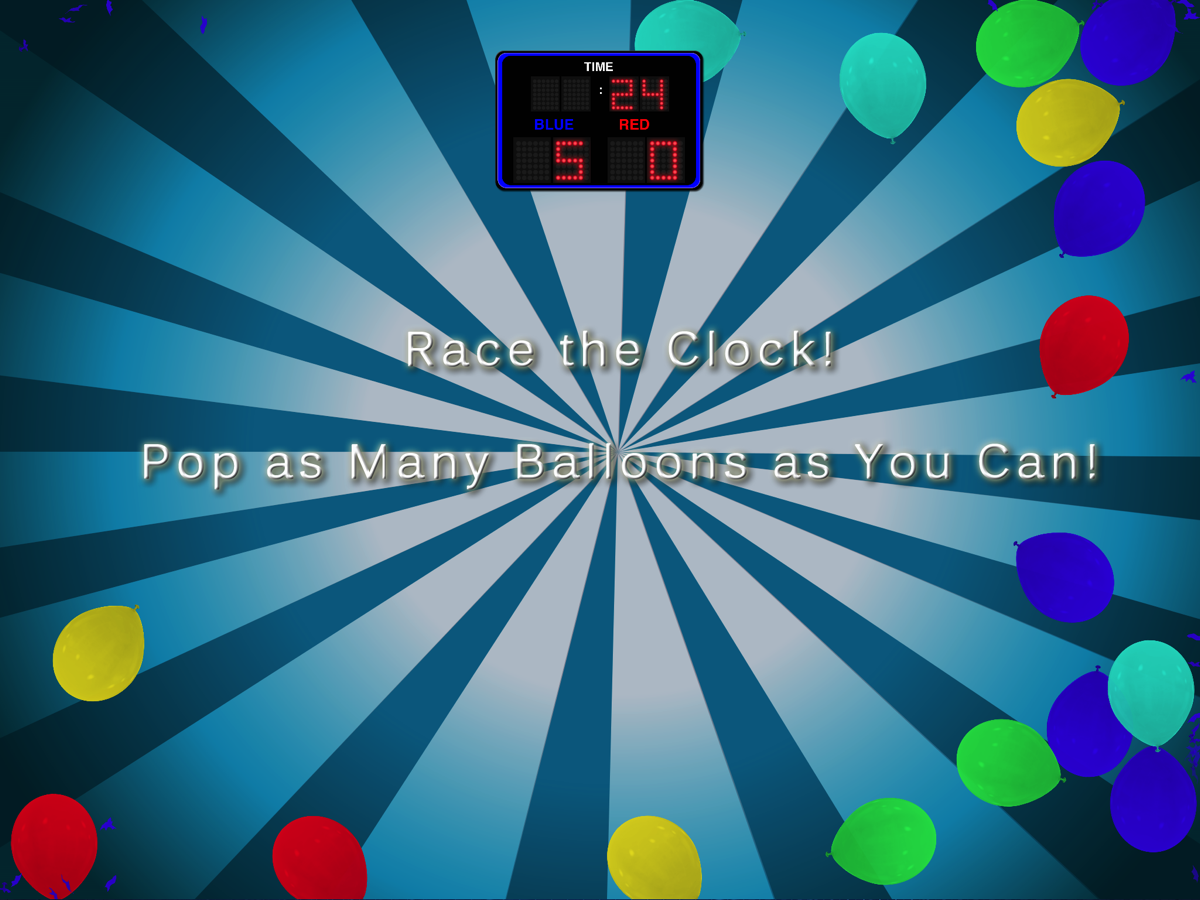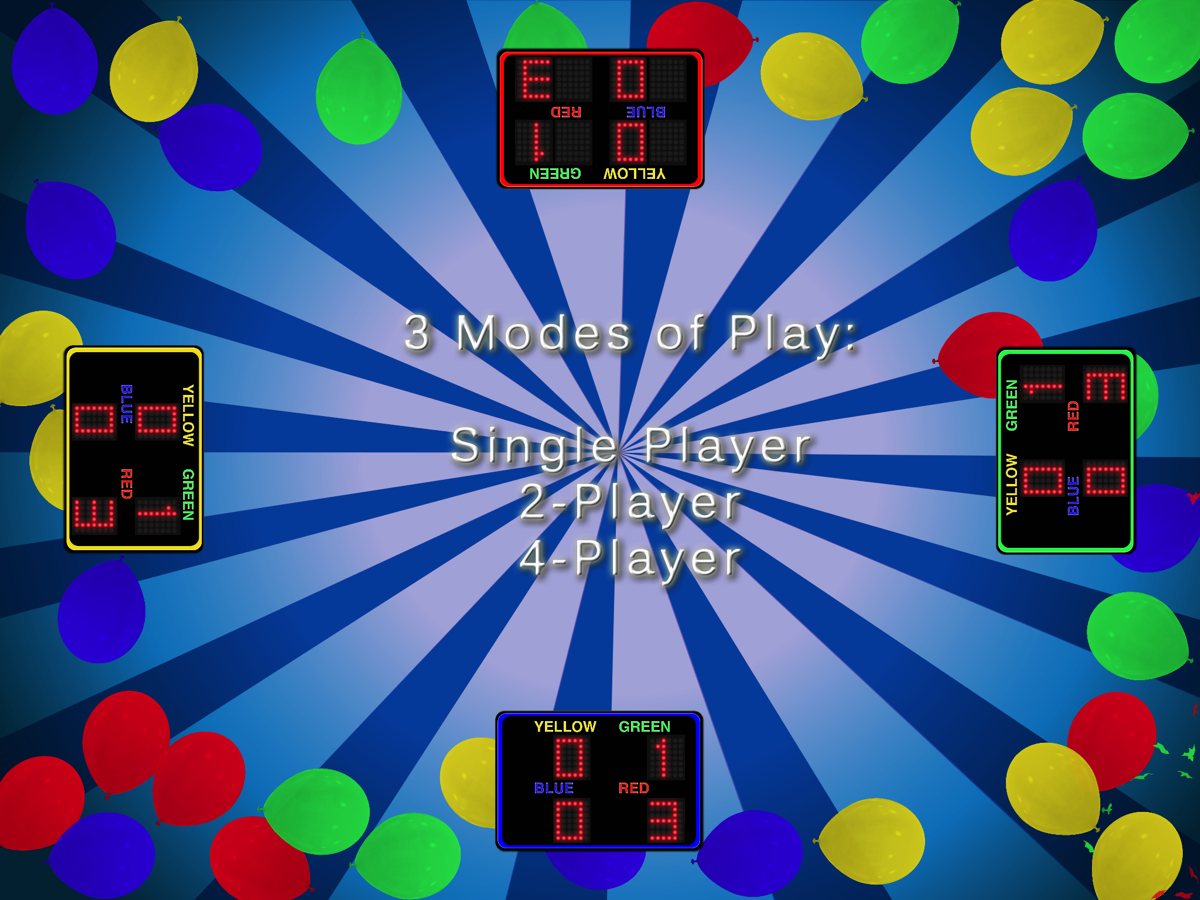 Balloons To Go

Released: Dec-09-2014
Number of Players: 1 - 4
Genre: Arcade/Family
Platform: iPad / iPhone


Status:

Offline for Update





Let's party! Pop your way to victory!

Challenge up to four friends to a balloon popping face off. Pick your side on your device and pop balloons of your colour as you play against friends using the same device. Pop all of the balloons in your colour before your opponent(s) to win. The balloons fly across the screen and collide with each other so you'll have to tap fast to win. You can even sabotage your friend(s) by flicking away their balloons. Balloons pop only when you touch the centre of them and when you miss you may send the balloon flying! If you want to play solo, there is a timed single player mode. Pop as many balloons as you can before the timer runs out. Can you get a high score? Great for parties or fun events with friends, see who will be the balloon popping champion!

Features:

- Enjoy 3 modes of play: single player, 2-player or 4-player mode.
- Pick your side of the device and pop balloons of your colour. Watch out for the distraction of the other colours! Be the first to pop all of your balloons to win!
- Play against a timer in single player mode. See how many balloons you can pop before time runs out!
- Realistic balloon physics create a popping challenge.
- Keep track of your victories using the scoreboards.
- Fun music sets the party mood!
- A bright carnival themed backdrop gently changes shade from blue to green to enhance the party atmosphere.
- Exciting for children and adults of all ages!
- Pop fast to win!